Europe's No.1 Silent Disco Organizer
Where Sound meets Silence and Fun is Unlimited
SilentWorldEvents is a revolutionary party and event concept that has taken the world by storm. Unlike traditional events that can be loud and disruptive, our silent parties and events allow guests to enjoy music and entertainment in a unique and immersive way.
With state-of-the-art wireless headphones, guests can tune into multiple DJs or music channels at the same time, creating a personalized and interactive party experience. Our professional team will ensure that the equipment is set up and synced to perfection, so that the music is crystal clear and the sound quality is exceptional.
Whether you're planning a birthday party, corporate event, or music festival, SilentWorldEvents is the perfect way to celebrate in style. Our silent parties and events are suitable for all ages and occasions and can be tailored to suit your specific requirements. With no need for speakers, you won't have to worry about disturbing your neighbors or violating any noise ordinances.
At SilentWorldEvents, we take care of everything from start to finish, providing top-quality equipment, exceptional service, and seamless event coordination. With our expertise and experience, we'll help you create a memorable and unforgettable event that your guests will be talking about for weeks to come.
You can rent, book a DJ or leave your silent event in our hands
Nothing to worry about! Attendees can hear the spoken word, directly through their headphones.
With silent headset you can get your message over better.
Give info about the artists and work at your exhibit. It's certain to never be forgotten.
Tailor your message like never before
Explain the clothing on one channel, have music on another, and you can even throw a party in the mix.
Hotels, restaurants and music Bars.
A unique way to connect with your guests
Totally immersed in the euphoric atmosphere
A day in style,unforgettable Memories.
No one will forget that party where they were dancing to glowing headphones where they chose the sounds they were dancing to.
This is call "My neighbour Love me more"
Keep the party going after midnight without the neighbors calling the cops, instead of calling the cops they request to join the party!
Your coolest party ever with silent world events.
These type of Parties are always on the move, so make every venue change a dance party on the go!
Show 3 movies at once or in different languages
Just connect to a DVD player/projector and stream the movie to everyone's headphones.
Staff, Managers, and CEO's favourite, they love this!
Staff, Managers, and CEO's favourite, they love this!
A great way to boost student morale
Homecoming and other social events. Use silent disco to jazz it up
Host 3 types of classes all in one
You can host three types of yoga styles or levels all in the same space.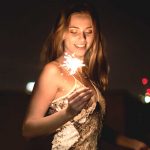 Amazing experience !! Enjoy hard & not disturb at all 🙂 we will perform many times together next year 🥂 can't miss it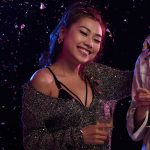 The best sound and music! It's when only you and music matter in the moment! I love silent world parties!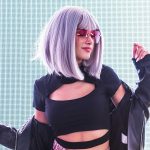 Great service, professional and innovative, highly recommended! So it well deserves 5 stars!